What is Pen Turning?
I know from years of doing this that people just don't understand what you do when you say that one of your hobbies is pen turning.
So what is pen turning?   It's pretty simple actually. Pen turning is the process of taking a few raw materials, like this: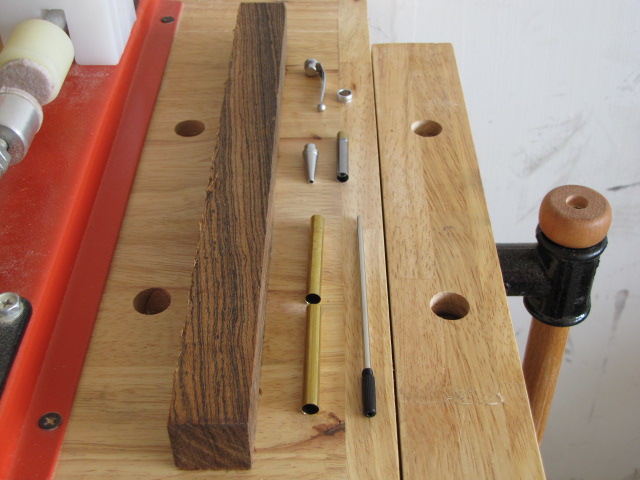 And turning them into a beautiful, handmade, one-of-a-kind pen, like this: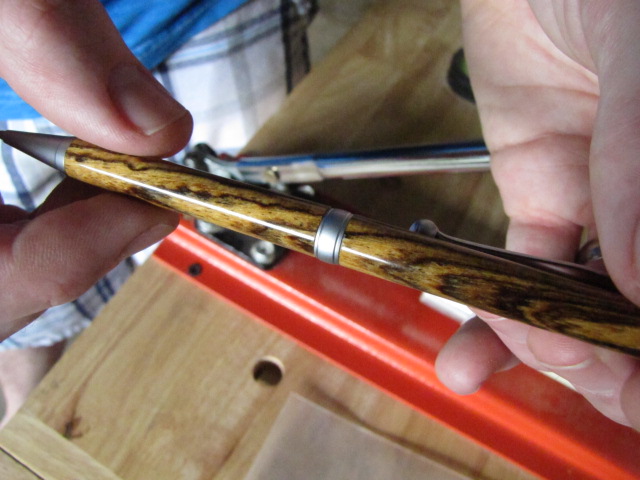 This is a several step process that includes preparing the pen blanks for the lathe (a "blank" is just the material you're using for the pen), turning the pen blanks, sanding the pen blanks, adding a finish, and assembly. If you've never created something by hand it's quite a rewarding thing, especially when you get complements on your little pieces of art. These pens can be turned using just about any material you can think of, including wood, plastic, stone, and even metal (but that requires some special tools and machinery).
I started a little over ten years ago as a young teenager and have learned a lot over the years. If you're interested into digging into the process a bit more and seeing a pen being made from start to finish, you can click any of the links in the paragraph above and follow along in my pen making tutorial.
If you have any specific questions that this post didn't answer, feel free to comment below and I'll clear it up!